Beeline Velo 2
Regular price

Sale price

$99.99
The Beeline Velo 2 navigation device is your simple, elegant companion for better bike rides.
The compact design looks great on any bicycle and the glanceable interface gives you all the information you need at a glance.
Planning your route in the Beeline app couldn't be easier, whether that's plotting your own route or importing a GPX from elsewhere.
By using Beeline Smart Routing you can benefit from the thousands of riders who have come before you using Beeline's proprietary road rating system.

What it comes with:
Velo 2 device
USB-C charge cable
Universal Handlebar Mount
Quickstart Guide
Beeline Velo 2 is designed for cycling and is not compatible with motorcycle routes. 
Details

Routes

Easily create the best route using the Beeline app and get riding in seconds. 
Plan unlimited routes using Beeline Smart Routing TM.
Import a favourite route from other planners via GPX.
Access your Strava routes.

Navigation

Stay on track with simple, intuitive turn-by-turn directions.
Quick rerouting gets you back on track in seconds. Even with no phone GPS signal, Velo 2 will point you back to your route.
Use compass mode to get off the beaten track. An arrow points to your destination giving you complete freedom on the path you take to get there.

Tracking & Analysis

Monitor all key live metrics during your rides, including:

Speed
Average speed
Distance accrued
Distance remaining, time remaining and ETA
And more… 

From your average speed to where you've been over the last year, all are automatically saved in the Beeline app for analysis. 

Easily upload all your rides to Strava.
Share rides with friends/family via GPX.

Hardware

High location accuracy: Sensor fusion improves ride-data quality and reduces dependency on unreliable signal from phones.
Superfast USB-C charging: Get 30% charge (over 2 hours riding) from empty in 20 minutes.
11 hours battery life and 18 months standby: Take on big events knowing that Velo 2 will get you home.
Weather sealed: Our RockerTop™ button technology keeps out whatever the elements throw at you.
Super compact: the IPS LCD 32mm screen lets you de-clutter your bars whilst keeping a crisp and clear interface for navigation and tracking. Its compact size and universal mount are perfect for any handlebar or stem.
Sustainability at its core: The world's first carbon and plastic negative cycling computer. Designed to last and fully repairable via our professional refurbishment scheme.
Technical spec:

Phone requirements

iPhone running iOS 15.0 and above 

or

Android phone with Google Play running 8.0 Oreo and above

Bluetooth 4.0 capability required

Battery

Type: Rechargeable Lithium Polymer
Capacity: 400 mAh
Battery life in use: 11 hours
Battery life in standby: 18 months
Charging: Waterproof USB-C




Display

Screen technology: LCD IPS circular display with LED backlight
Resolution: 240 x 240 px (266 PPI)
Active area diameter: 32.4 mm (1.28 inch)
Display lens material: PMMA with anti-scratch coating




Sensors

Accelerometer
Gyroscope
Magnetometer
Ambient light sensor for automatic brightness adjustment 


Connectivity:

Materials

Interface

4x physical RockerTopTM buttons.

Water and particle resistance

Weather-sealed, water and dust resistant.

Size and weight

46.4 mm (1.82 inches) diameter, 17.3mm (0.68 inches) deep
25 grams (0.8 oz)
Shipping

Free shipping to UK, USA, Italy and Germany.

All other locations: £10

Japan: £30

Estimated shipping time

UK: 2-3 working days

EU: 3-5 working days

Outside UK & EU: 5-7 working days

Customs charges

Orders outside the UK and EU may incur additional import duties & customs charges. These are levied at the port of ingress and are the responsibility of the purchaser. Please check customs charges in your country before ordering.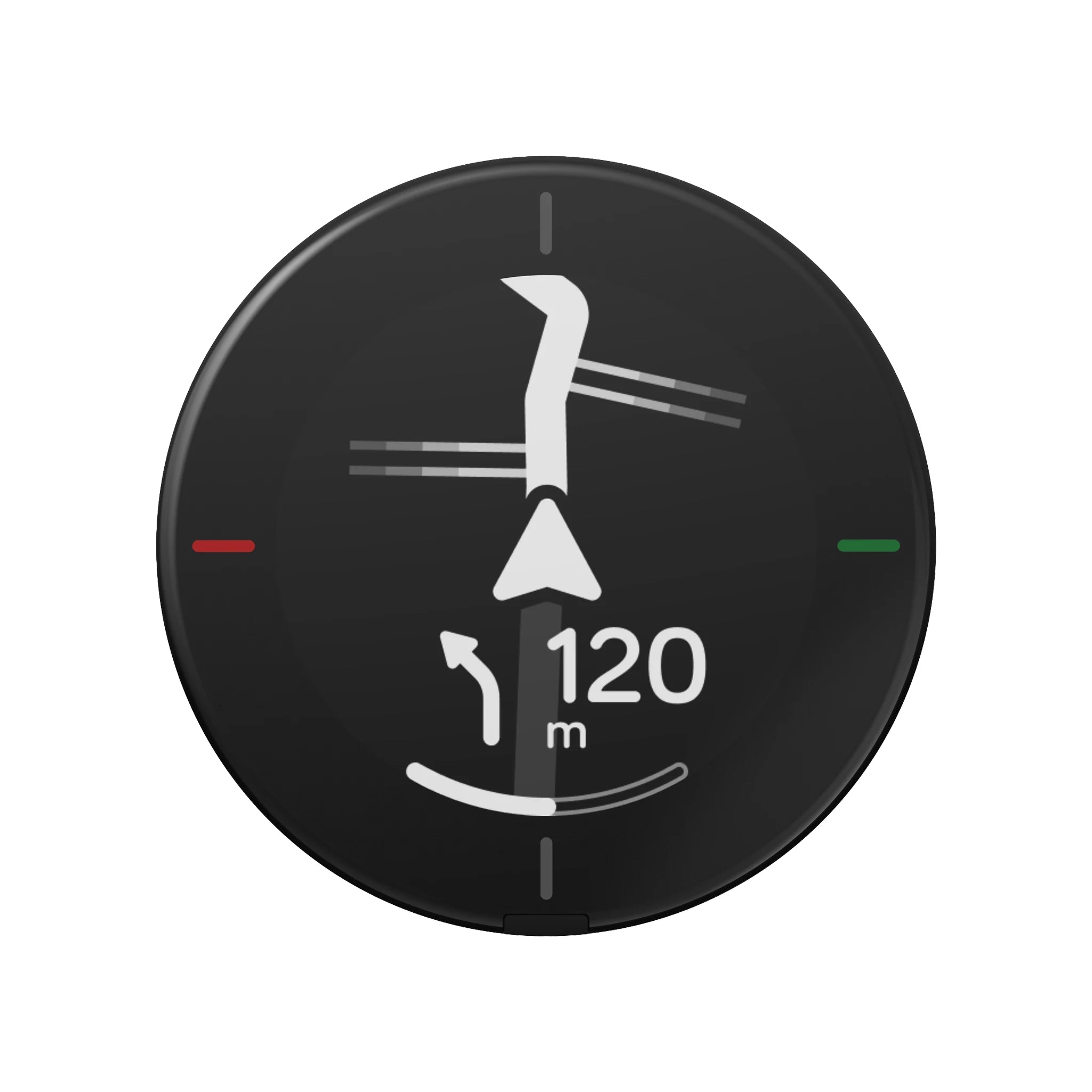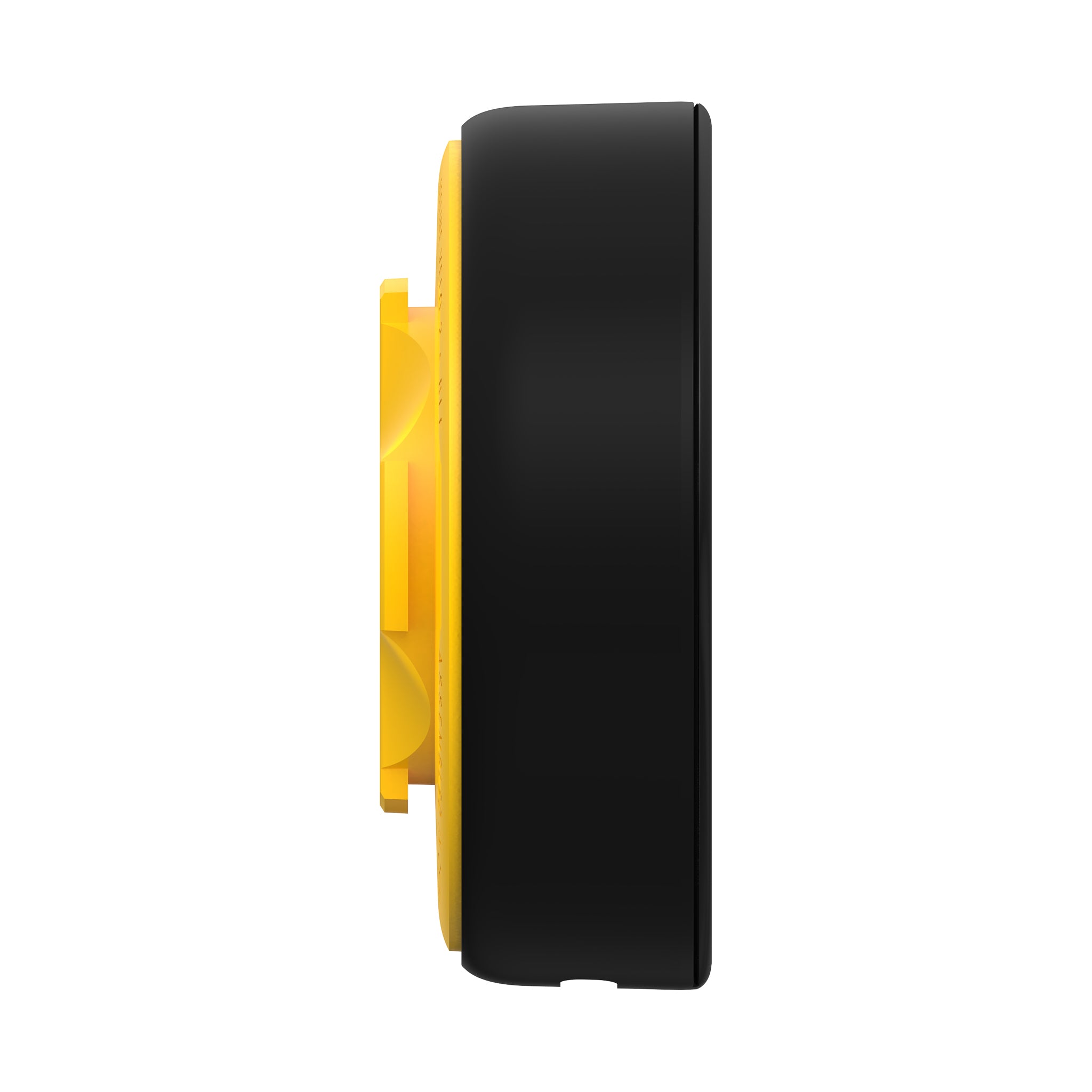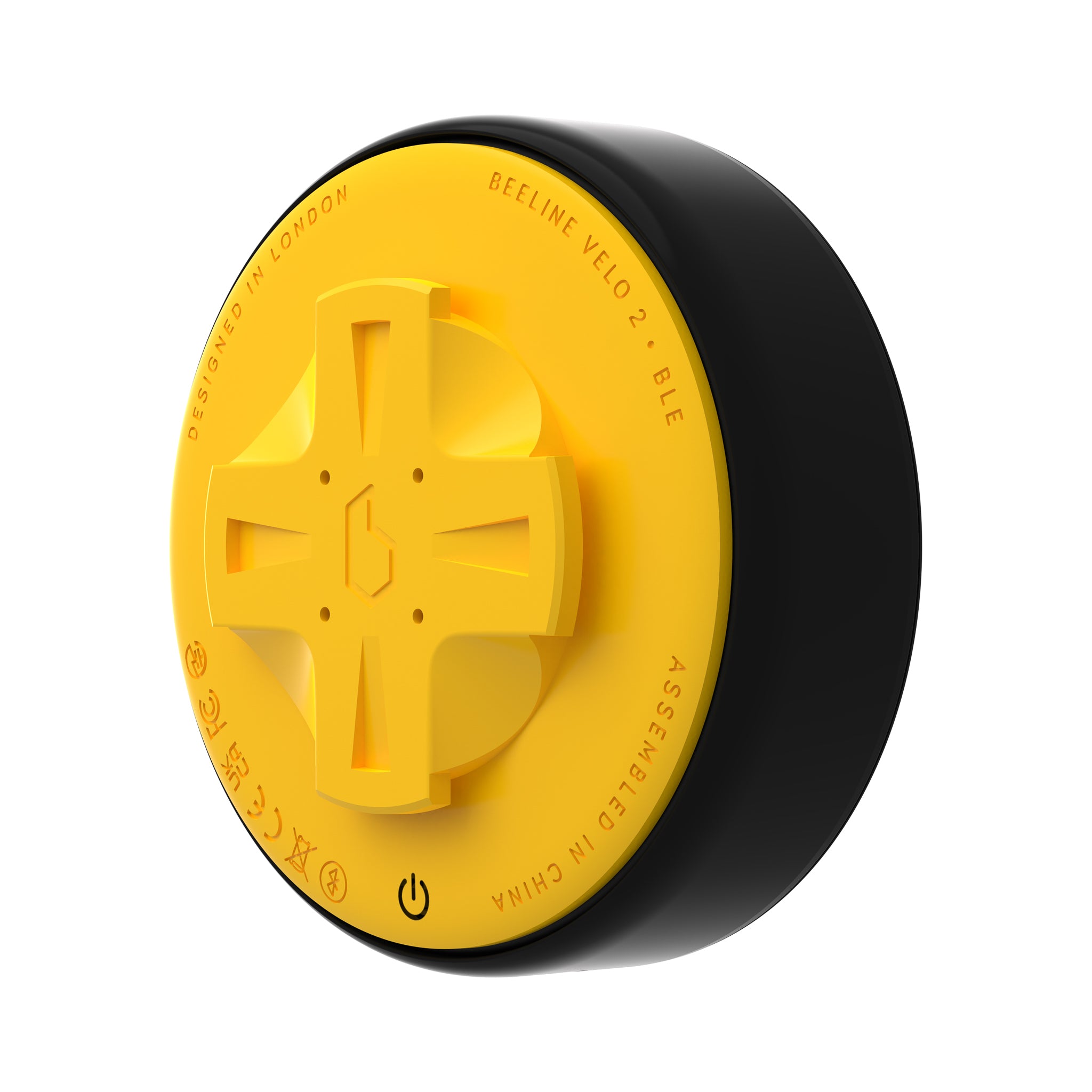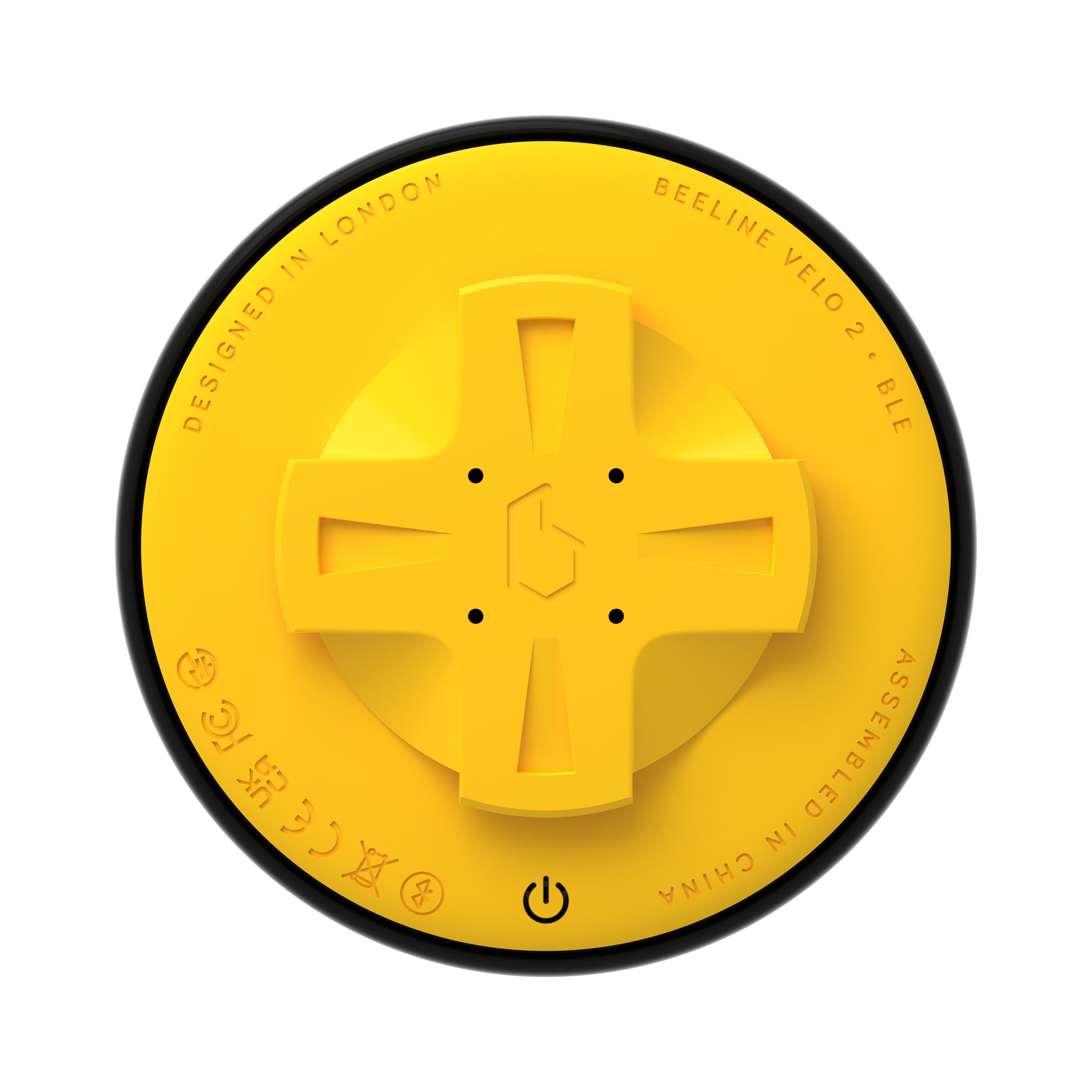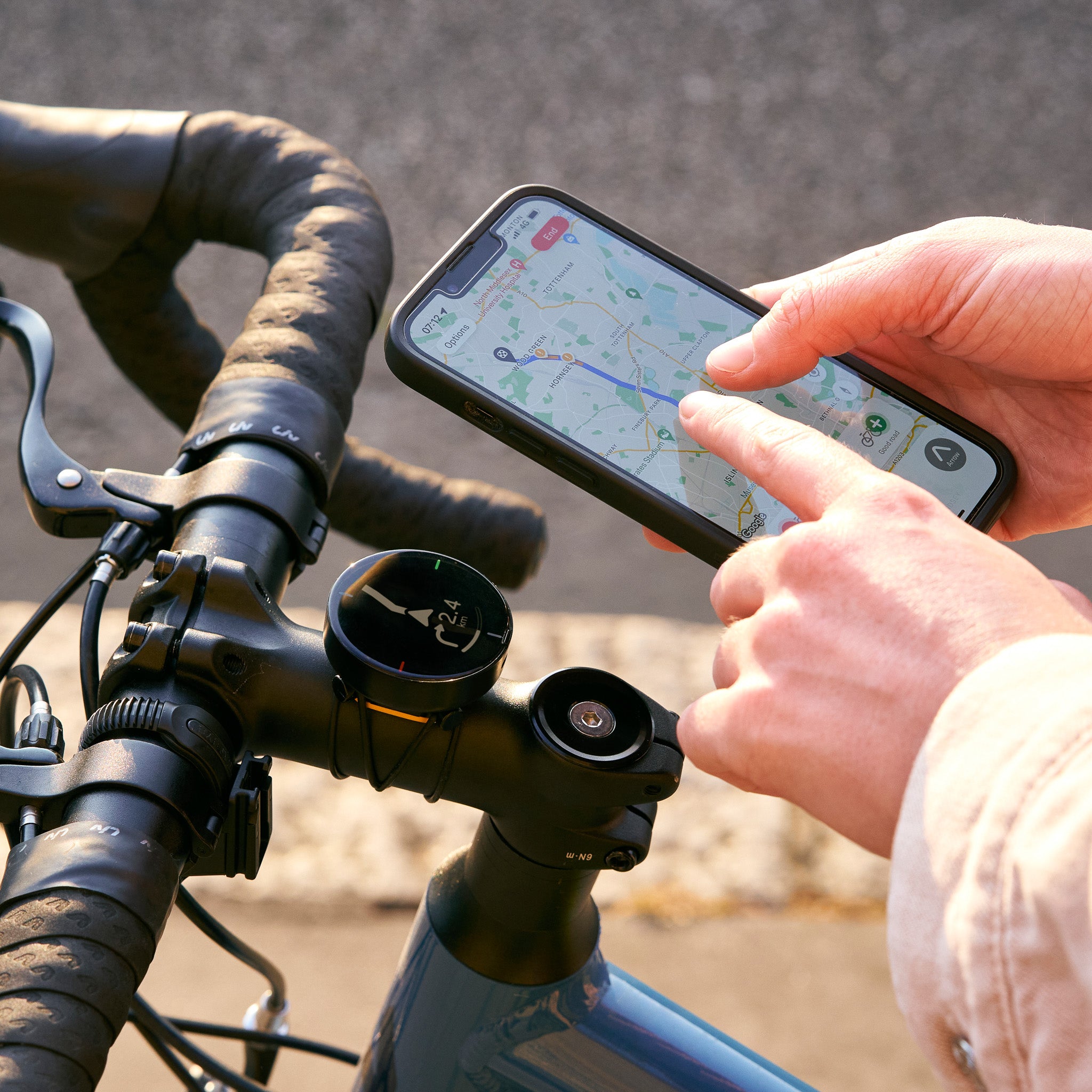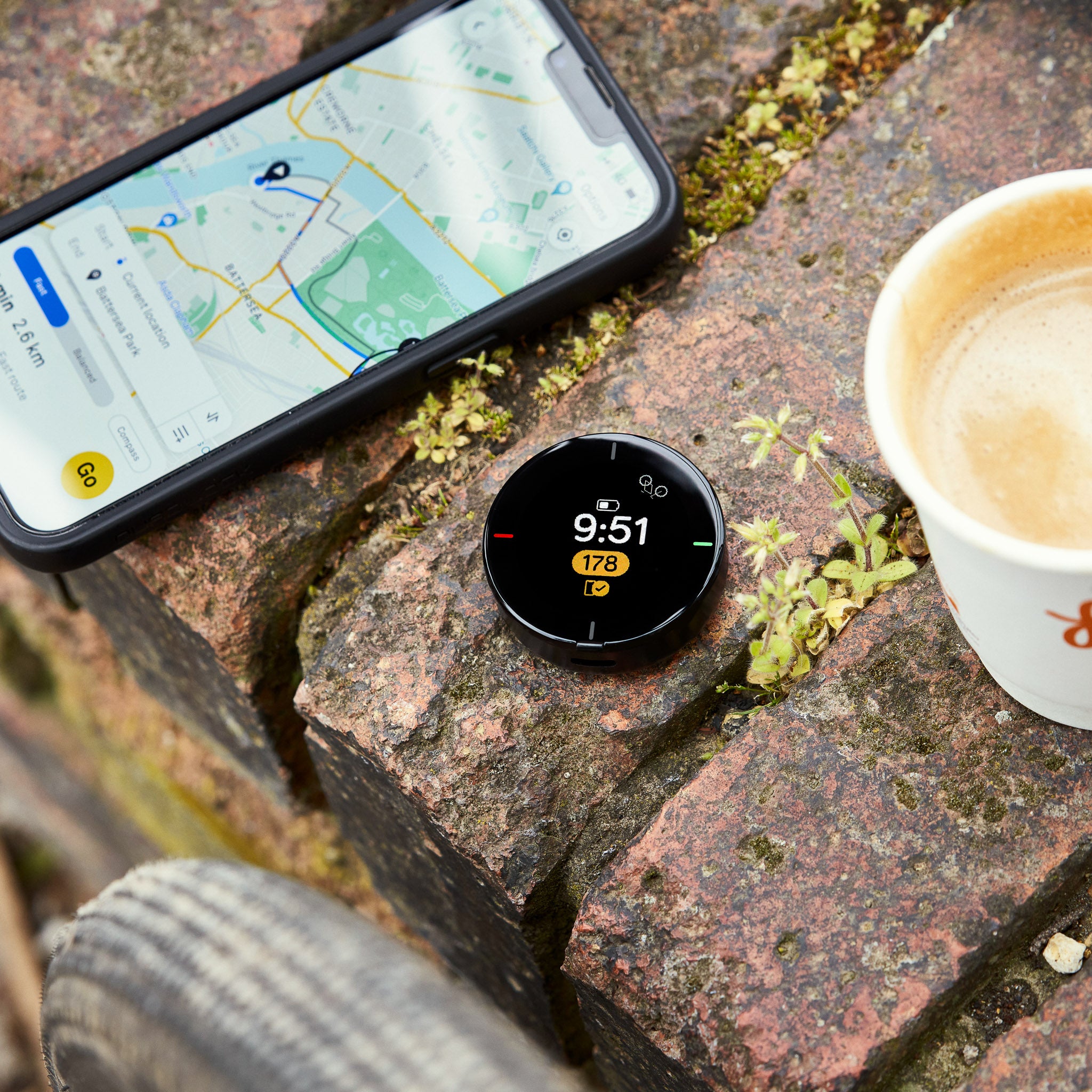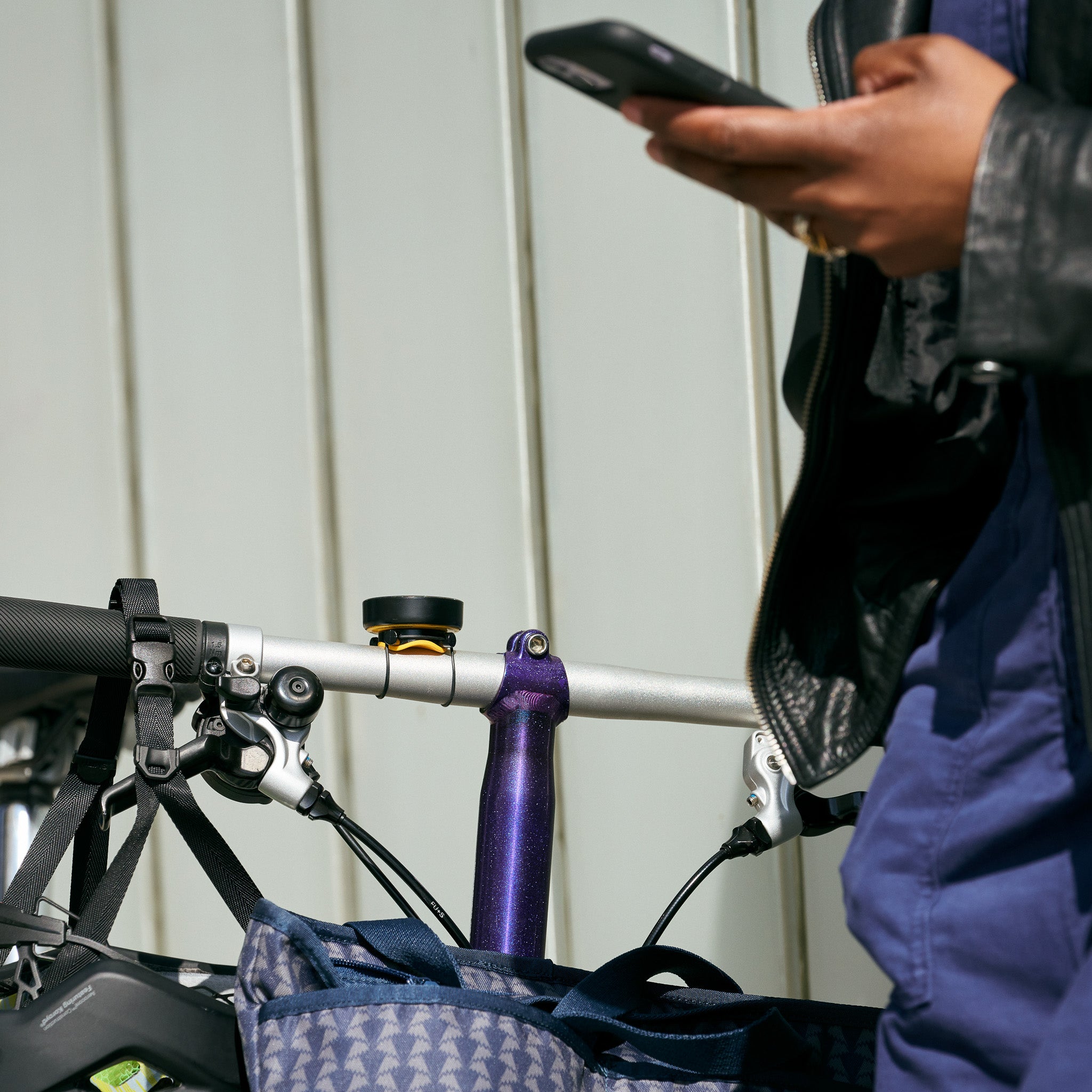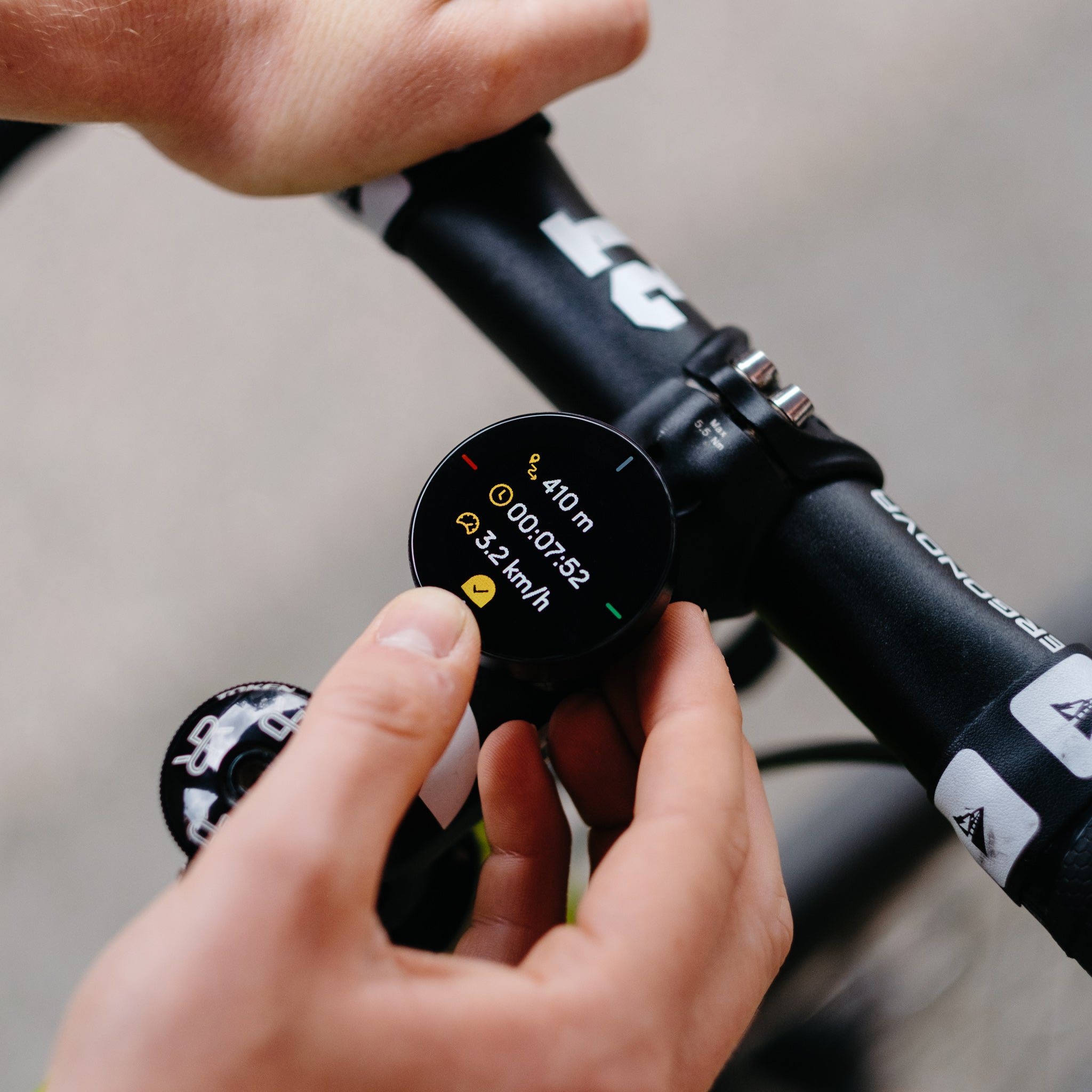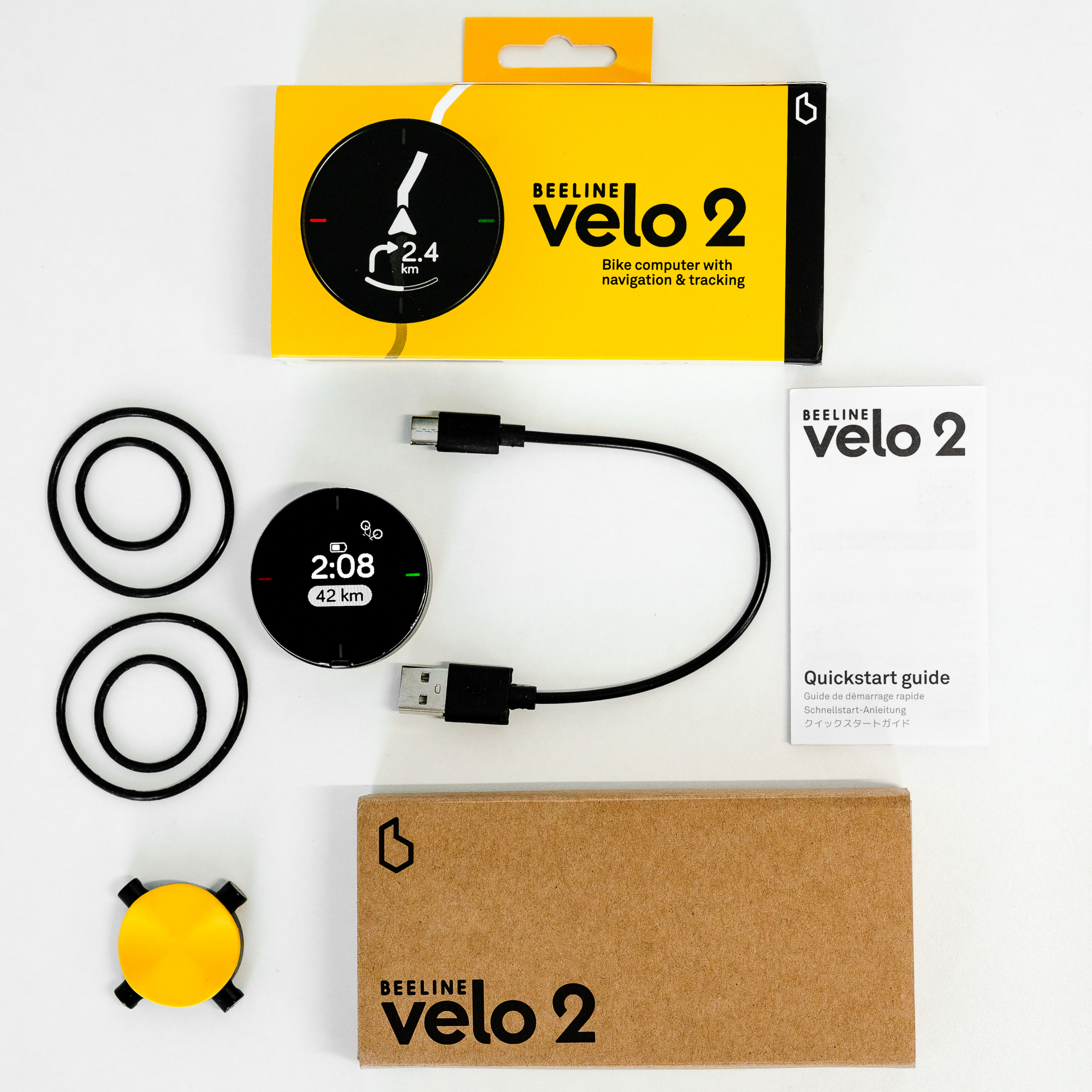 Intuitive navigation & tracking

Navigate and track effortlessly even when you lose signal or go off-route.

Small, sleek & robust

The best-looking cycle computer on the market, designed to meet your next challenge.

Loaded with great routes

Get the best routes: real feedback from other riders shows you the best roads.





It'll find you new routes, help you navigate with turn-by-turn directions, and track your adventures.

Evening Standard
An excellent option, it allows you to conserve phone power and keep your phone safe. The navigational interface is simple and easy to use.

Cycling UK
A clear interface and the easiest user experience, the Beeline Velo 2 is perfect.

The Gear Loop
Simple yet effective and ideal for navigation

Stuff Magazine
FAQs
Does Velo 2 work in my country?

Beeline is built to work worldwide, wherever there is GPS coverage, but there are a few exceptions. 

 

Remember, you have two options for riding with your Beeline: Route Mode for turn-by-turn directions and Compass Mode for an as-the-crow-flies riding experience! To swap between them, just use the 'Compass Mode' toggle in the top left on the route planning screen. More about each of the two modes can be found here!

Route Mode Coverage:

 

Beeline Velo/ Velo 2 

Routing for Velo products in Route Mode uses Beeline Smart Routing in the countries listed in this article. 

Compass Mode Coverage: 

Compass Mode works in all countries apart from China.
Velo 2 Buttons and Modes

Your Beeline has four RockerTop™ buttons, in the N, S, E and W positions of your Velo 2 device. 

Hold the bottom button for 3 seconds to turn on your Velo 2. 

Once you've paired up with your device and have a ride setup, you can tap the top and bottom touch buttons to scroll through the device screens.
Android Battery Saver and Background Activity

Android phones, like popular Samsung Galaxy and Huawei P10 models amongst many others, have a battery saver mode that can reduce GPS accuracy and then cause issues for navigating with a Beeline device.

How to fix this issue for Samsung phones:

Go to Settings on your Samsung
Go to Apps
From the list of apps, search for Beeline
Tap Battery 
Tap Battery optimisation
Tap All apps 
From the list of apps, search for  Beeline
Select Don't optimise

How to fix this issue for other Android phones:

Go to Settings on your Android device
Tap for Device care or Battery
Tap Battery Optimisation
From the list of apps, search for Beeline
Select Don't Optimise

This will allow background activity for Beeline, happy riding!
Route planning and mapping

When you plan a Beeline route, your route will be plotted from your current location to the destination that you set, you can change the start location at any point by tapping on it. You can adjust these to tailor your route to one that suits you best.

 

Enter your destination by either tapping the location on the map or using the search function in the 'Where to?' at the bottom of the screen. 

 

If it is a simple A to B type of day, that is it! From here you can choose to ride the route given, or blaze your own path with light guidance by choosing the Compass option. 

 

For the longer days, you can also add stops along the way if there are any specific places that you would like to pass through on your ride. These are called waypoints. 
30-Day Money Back Guarantee

Get a full refund if you don't love your Beeline

'Excellent' Customer Support

Trustpilot-rated support available 5 days a week

Safe & Secure Payment

100% safe and secure checkout