Beeline Moto
Regular price

Sale price

$199.00
Beeline Moto is the ultimate, easy-to-use compact motorcycle navigation unit, made for any bike, as though it was installed in the factory.
Choose from Black Plastic or upgrade to Moto Metal; a hardwearing machined-alloy body with classic Silver or stealthy Gunmetal Grey finishes.
Planning routes and hitting the road using the Beeline app couldn't be easier, choosing from fast or fun routes generated by Beeline's smart routing system.

What's included:
Beeline Moto/Moto Metal device 

USB Charge cable 

Sticky pad modular mount 

Universal elastic strap mount 

Quickstart guide
Beeline Moto/Moto Metal requires a smartphone and Bluetooth connection to operate.
Product details

Beeline has two navigation modes to cater for different rides. Use route mode when you need precise guidance, or compass mode when you want the freedom to explore.

Fully IP67 waterproof and shockproof, with a sunlight readable display and 30 hour battery life, Beeline Moto is built for whatever you can throw at it.

Beeline Moto has a simple and secure twist-lock mount that allows you to easily attach and remove the device from your bike. With five different mounts available, you'll be able to fit a Beeline Moto onto almost any motorcycle or scooter. View all mounts here >

Features

Two navigation modes
Worldwide coverage
Ride tracking & sharing
Glove-friendly buttons
GPX route import
Speedo, clock and trip computer
Automatic backlight for night rides
Lifetime app and firmware updates
Metric or imperial distance units
App supports English, French, German, Japanese languages 
Technical specs

Phone requirements

iPhone running iOS 15 and above 

or

Android phone with Google Play running 8.0 Oreo and above

Bluetooth 4.0 capability required

Does Beeline work with my phone?

Battery

Type: Rechargeable Lithium Polymer

Capacity: 400mAh

Battery life in use

Without backlight: 30 hours
With backlight: 10 hours
Blended: 20 hours

Charging: USB-A charger with pogo pin interface

Display

Screen technology: Memory in Pixel transflective LCD with LED backlight
Resolution: 208 x 208, 287 PPI
Active area diameter: 26mm (1 inch)
Bonded toughened glass

Sensors

Accelerometer
Gyroscope
Magnetometer 

Connectivity

Bluetooth 4.0 low energy

Materials

ABS plastic (Moto Plastic)
TPU (Moto Plastic)
Machined zinc alloy (Moto Metal Edition)
Silicone rubber
Toughened bonded glass

Interface

4 x physical buttons

Water and particle resistance

IP67 rated

Size and weight

49.8mm (1.96 inches) diameter, 18.6mm (0.73 inches) deep

30 grams (1 oz) - Moto Plastic

80 grams (2.82 oz) - Moto Metal Edition
Shipping

Free shipping to UK, USA, Italy and Germany.

All other locations: £10

Japan: £30

Estimated shipping time

UK: 2-3 working days

EU: 3-5 working days

Outside UK & EU: 5-7 working days

Customs charges

Orders outside the UK and EU may incur additional import duties & customs charges. These are levied at the port of ingress and are the responsibility of the purchaser. Please check customs charges in your country before ordering.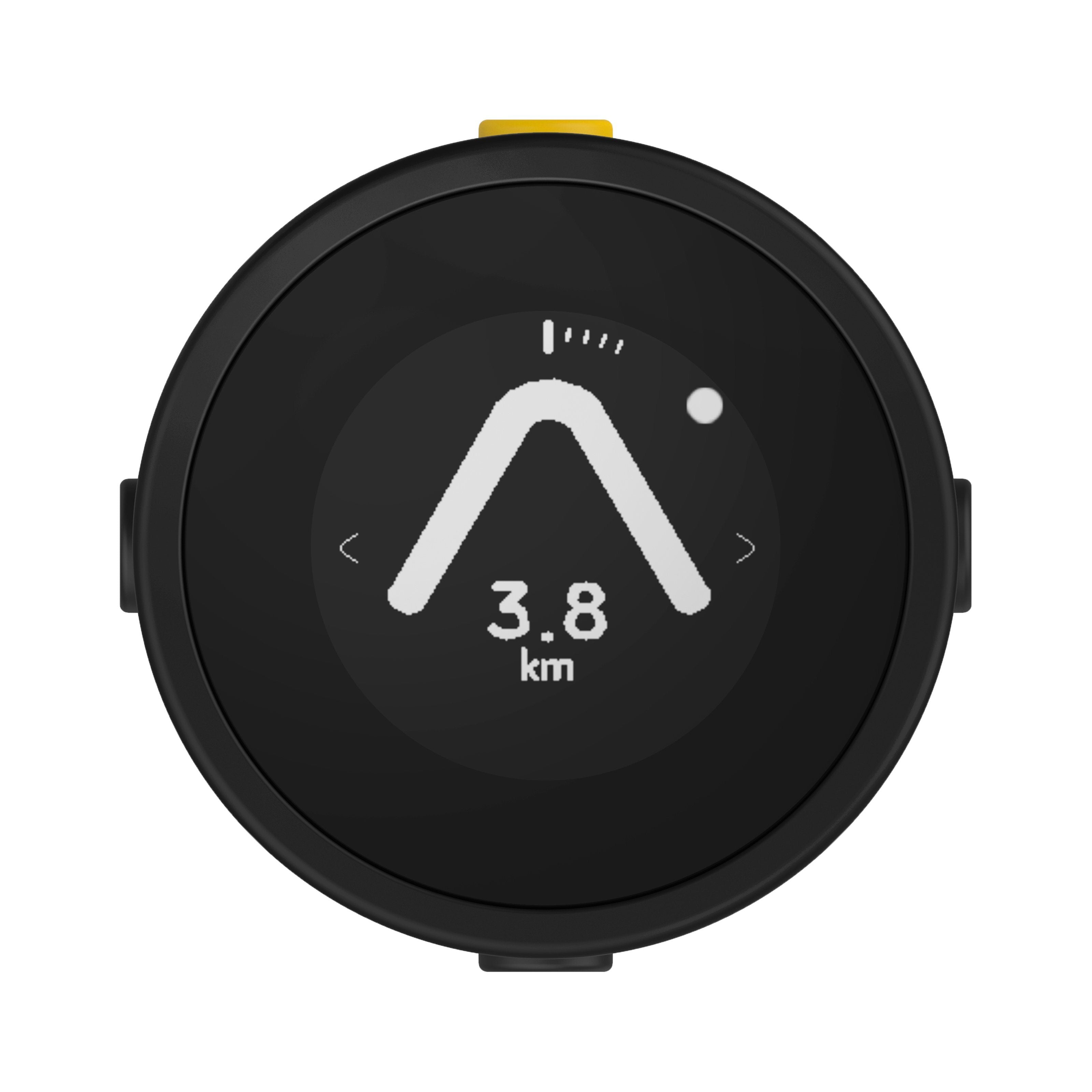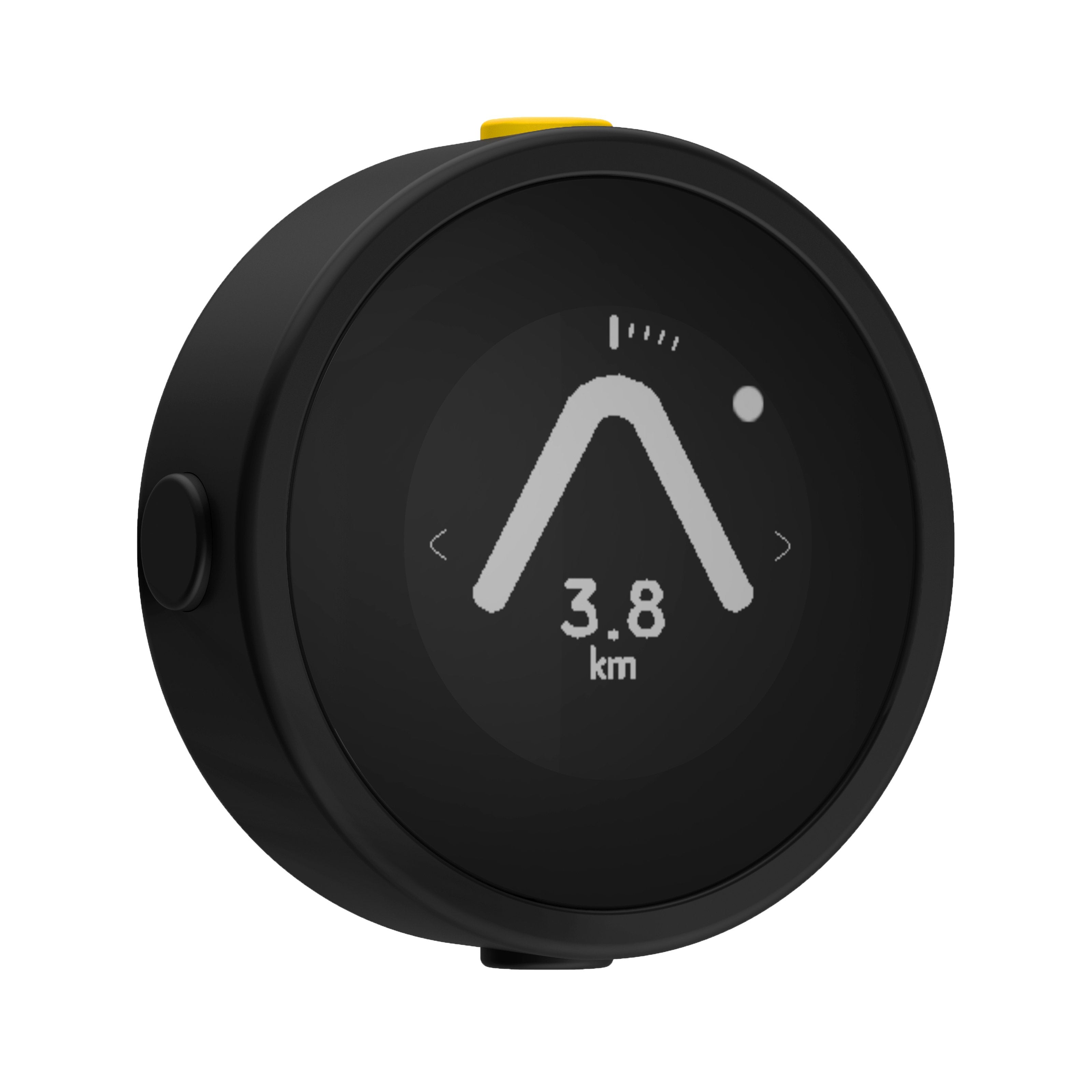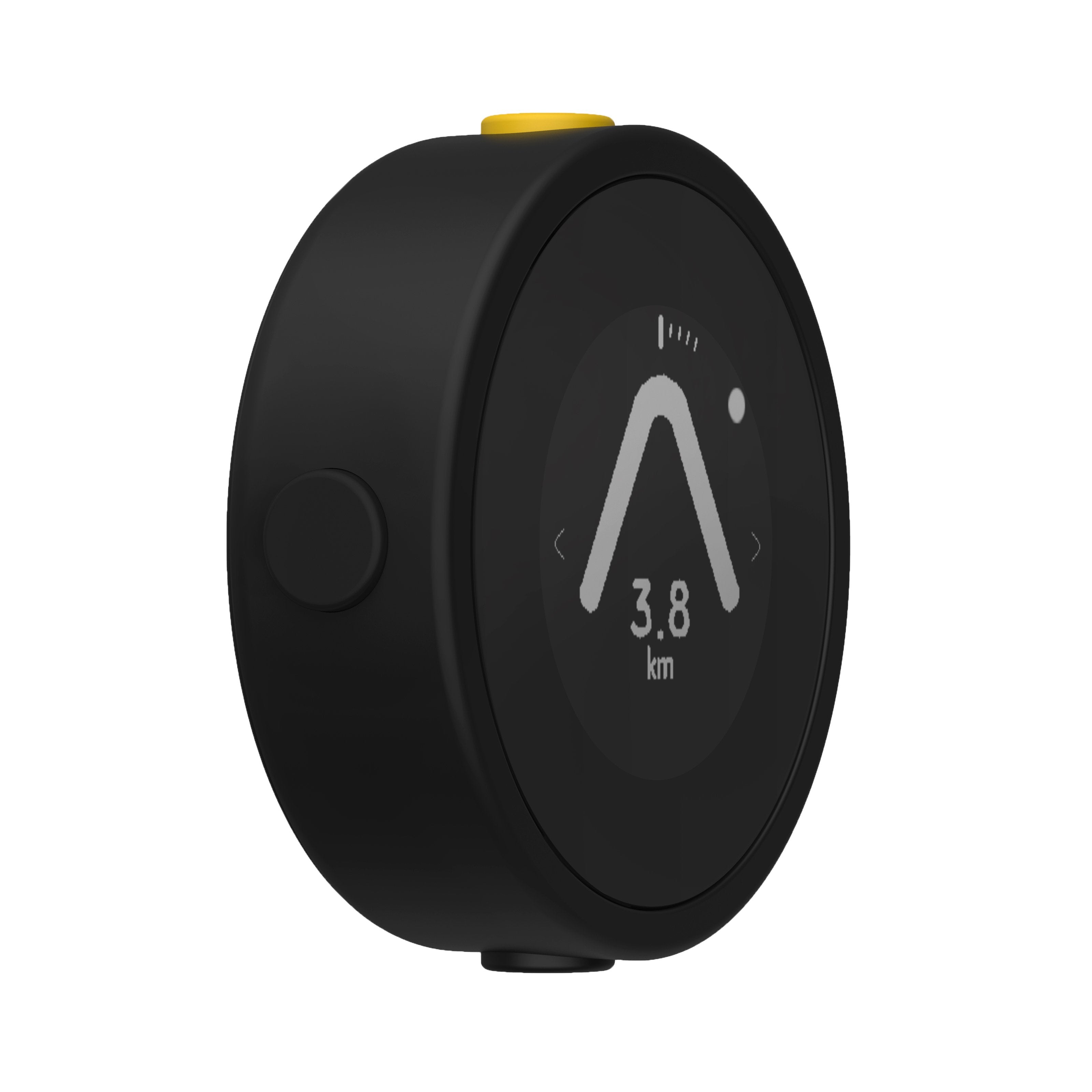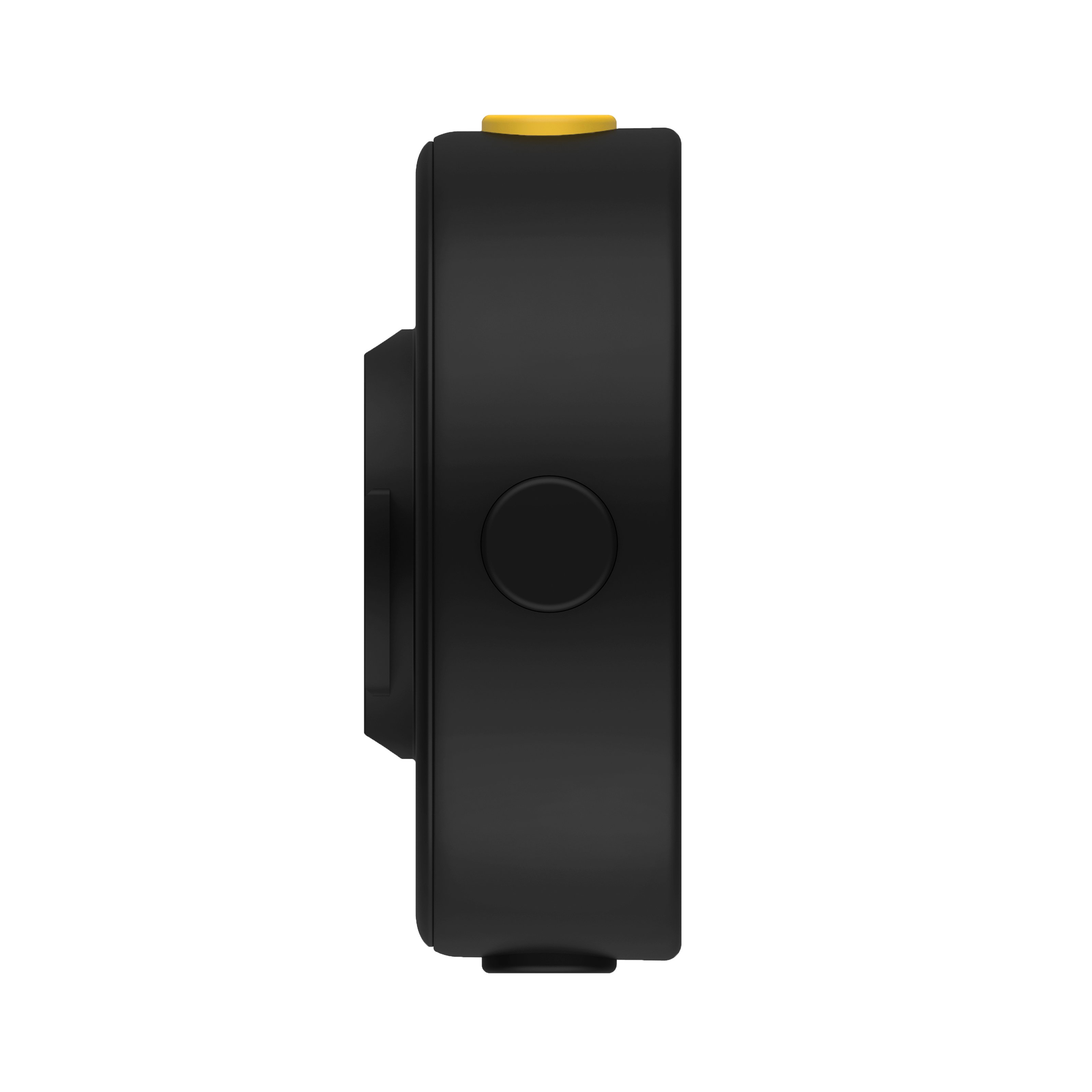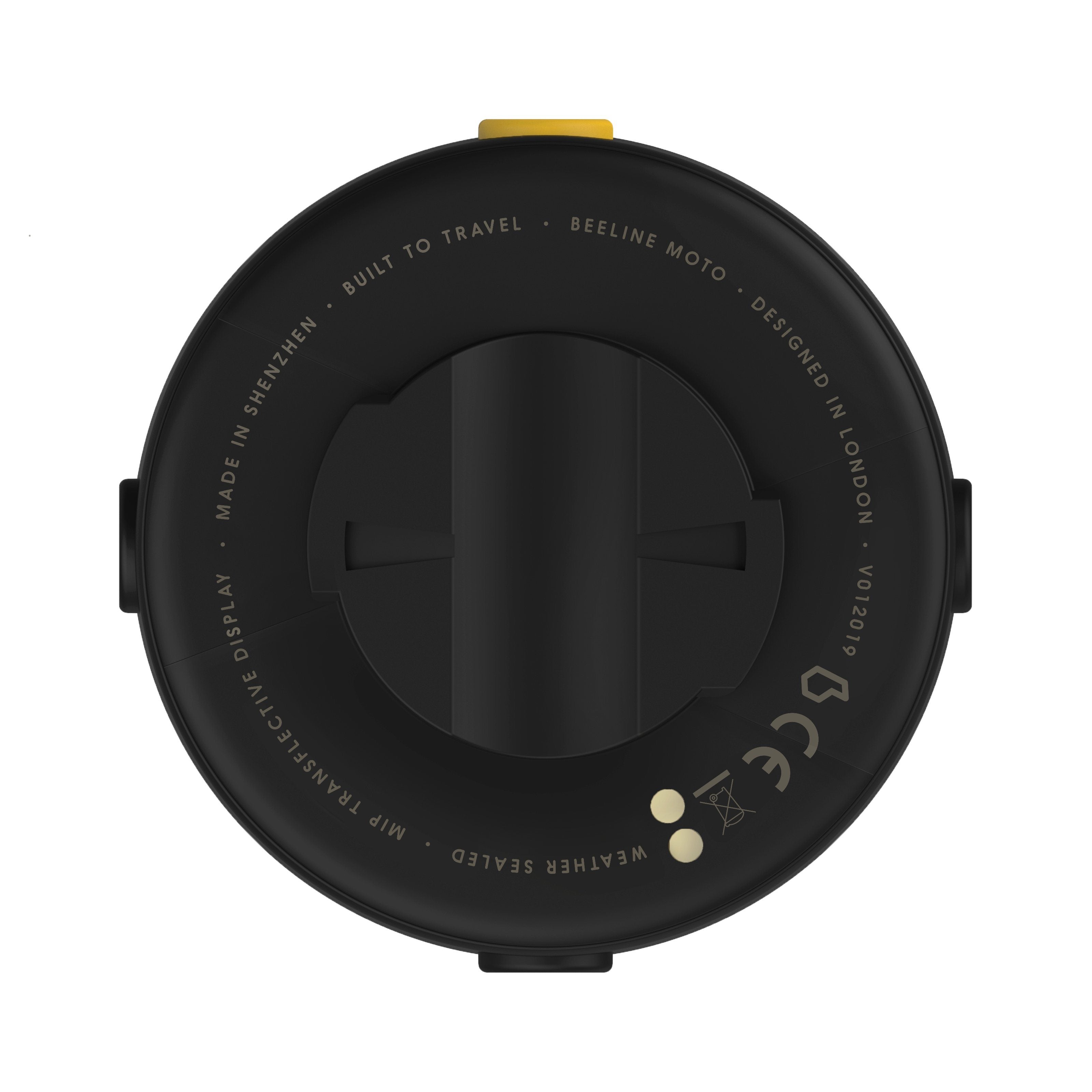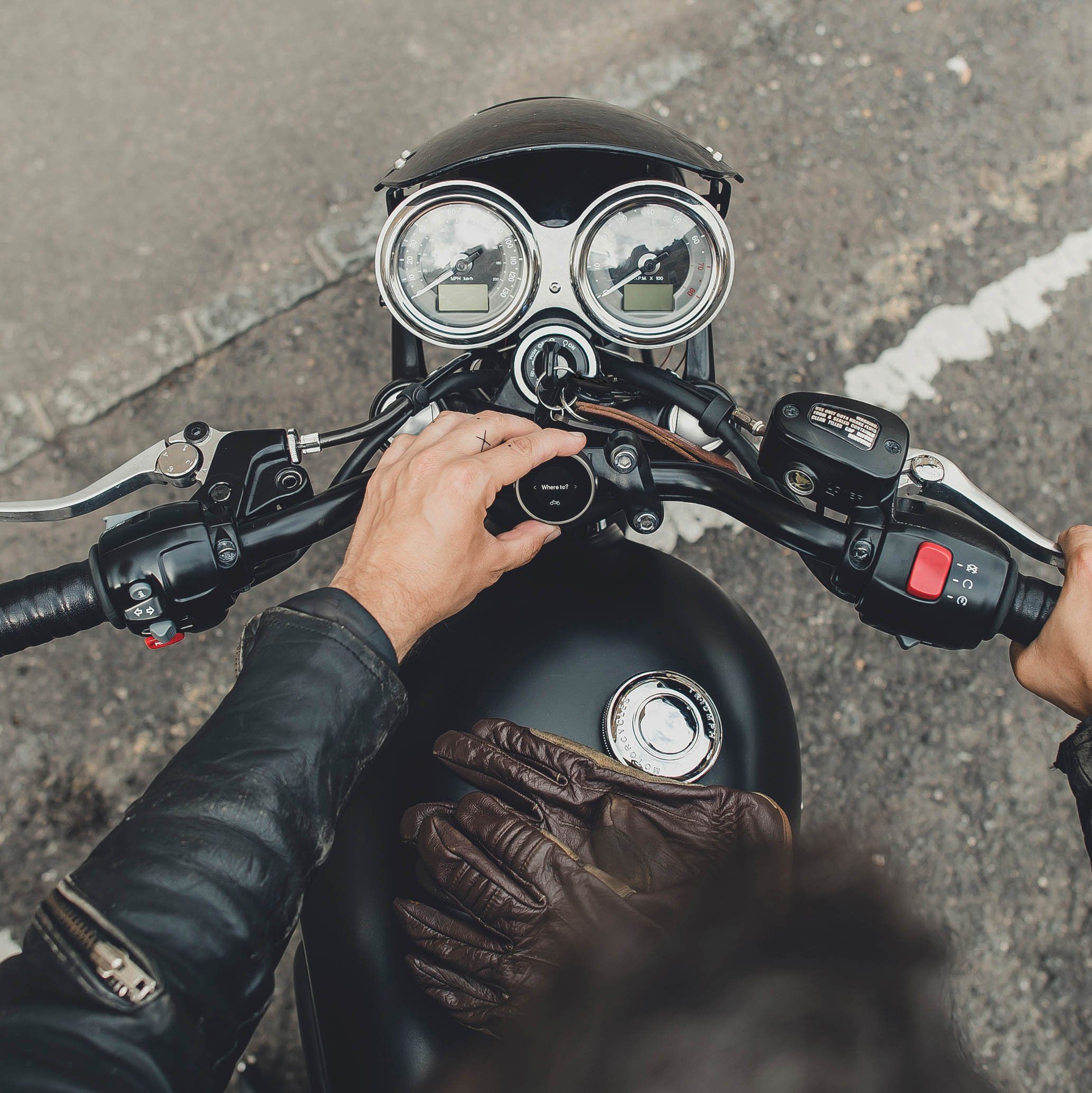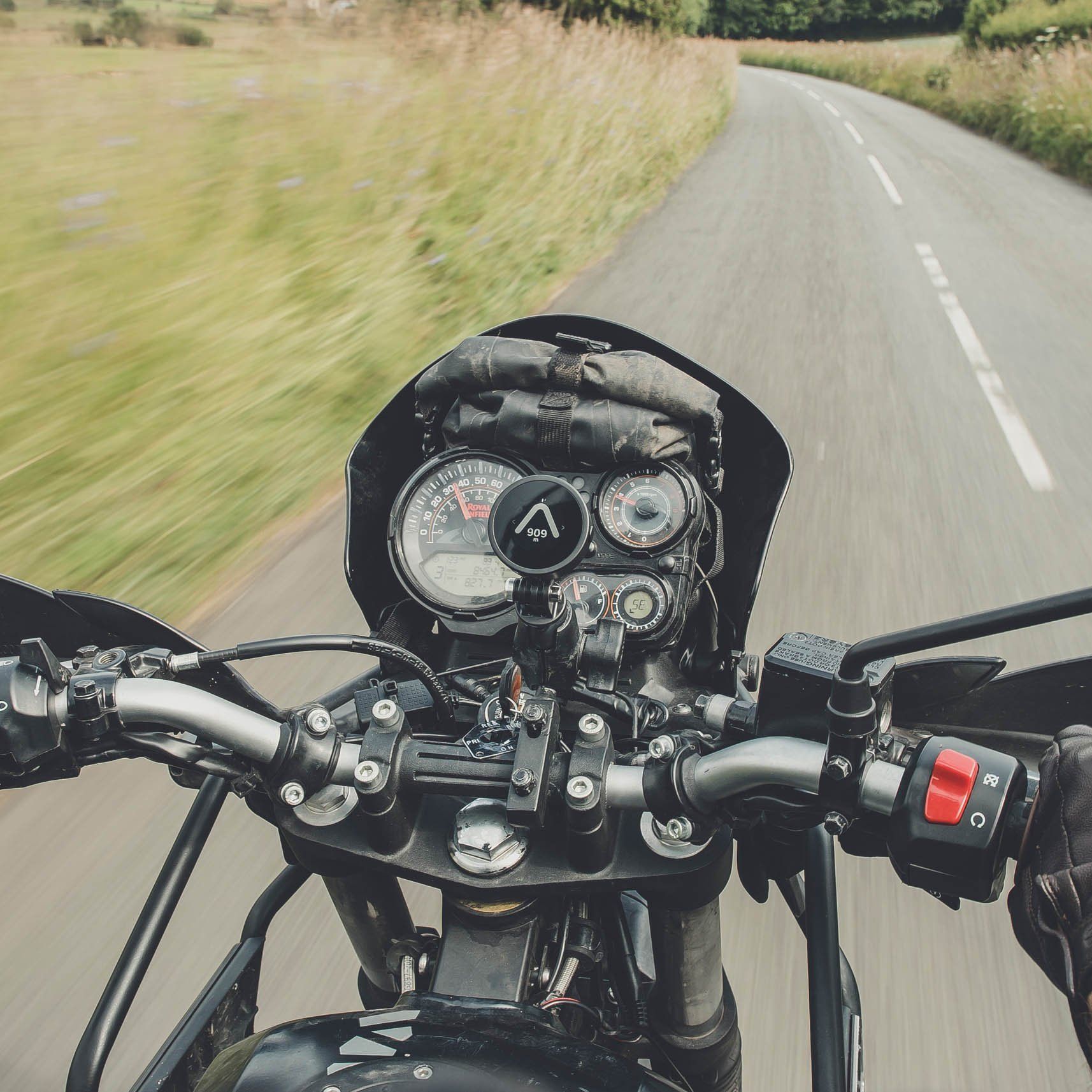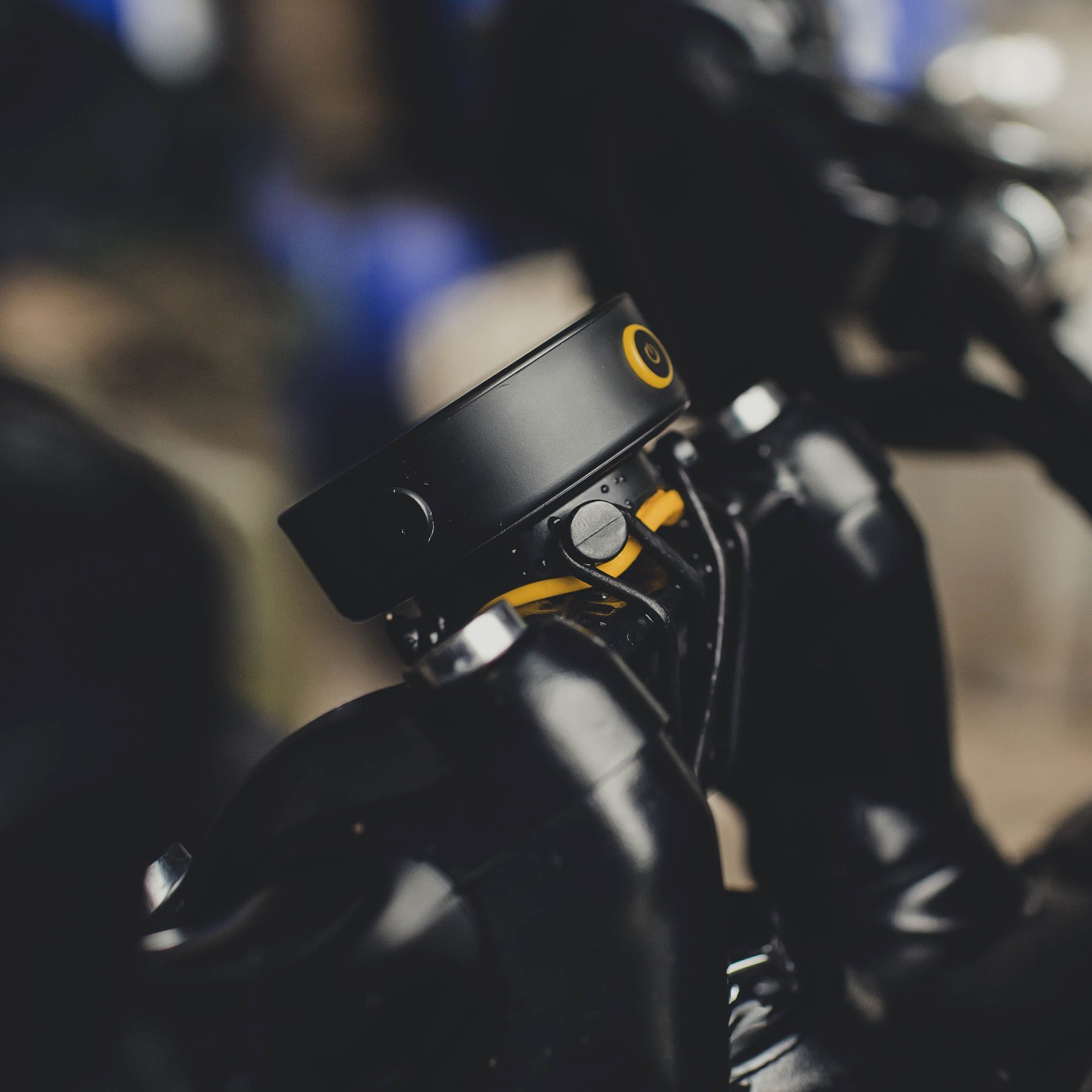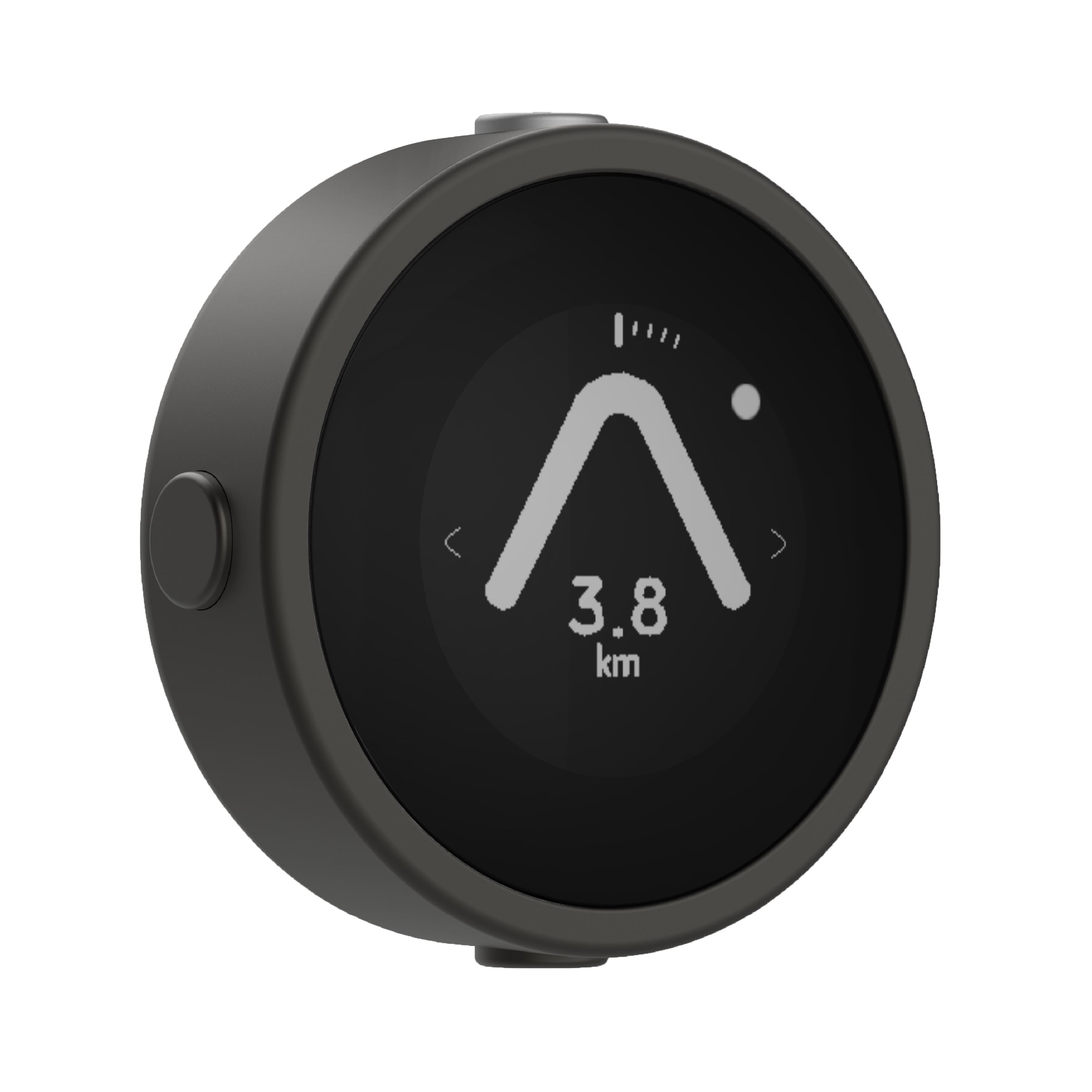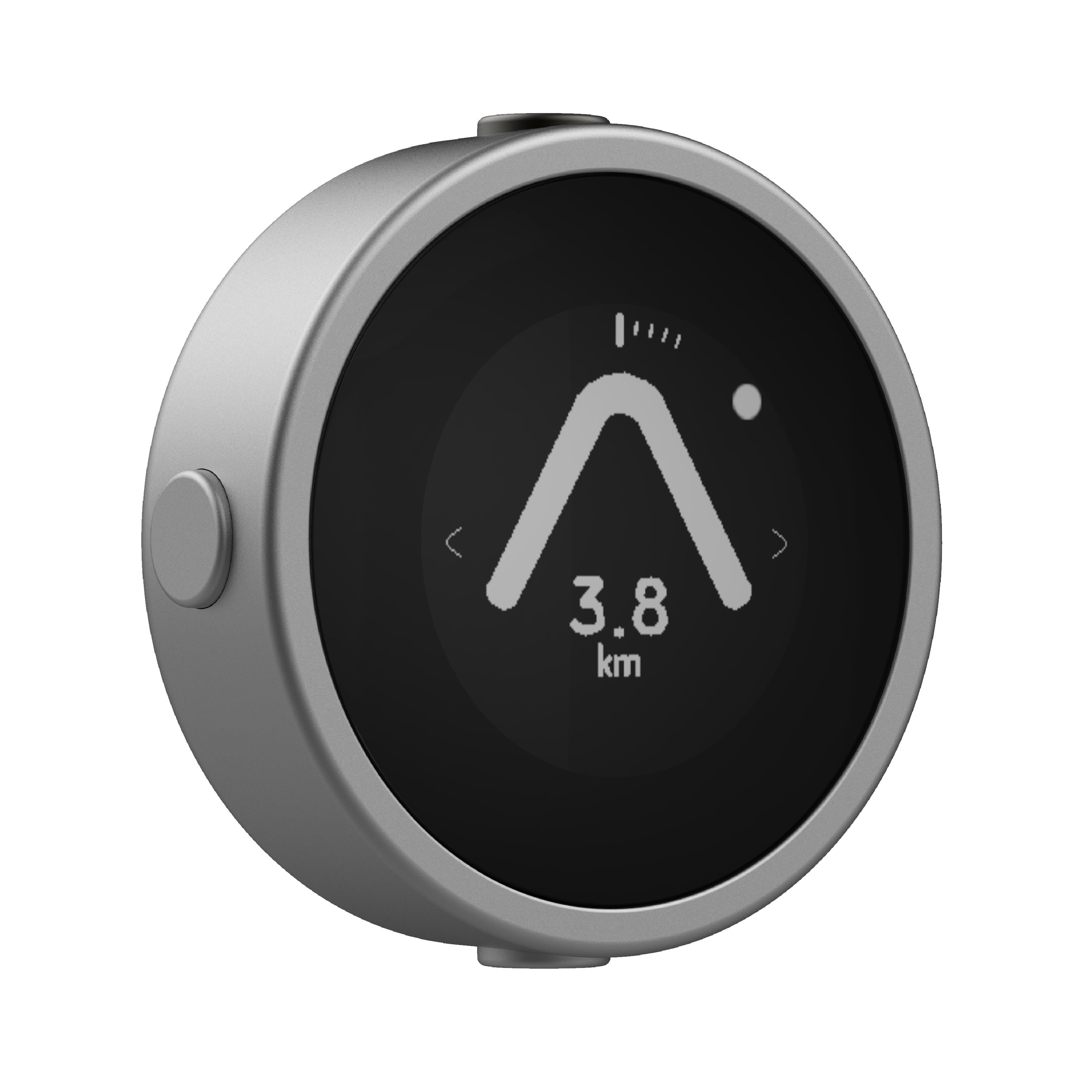 Ride easy with intuitive, glanceable directions.

From planning to riding, hitting the road has never been easier.

Don't compromise on function or form.

Award-winning, all-weather design that protects your phone and has 30+ hours battery.

Ride epic motorcycling routes, worldwide.

Worldwide route planning in the Beeline app, plus GPX import and export.




Clever design, simple interface and loads of extra functionality

Stuff Magazine
Beeline Moto: Everything you need to know with Moto Bob
FAQs
How do I pair my phone with Moto?

Follow these steps to pair with your Beeline:

Open your Beeline Moto app and go through the onboarding screens. It will ask you if you would like to pair to a Beeline Moto.

If your Beeline Moto is on the logo screen press the top button to wake it up. It will then say, 'I'm ABCD. Anyone out there?'

Select your Beeline Moto and allow your phone to pair. Your Beeline Moto will download any firmware updates and then you should be good to go!
Does Moto work with my phone?

The Beeline Moto works well with the vast majority of iPhones and Android smartphones! 

 

There are no known issues pairing with iPhones. Some specific Android phones can have issues with Bluetooth pairing, but we find that the vast majority of popular devices (eg. Google Pixel or Samsung Galaxy S lines) work without a hitch. 
Charging and battery level

To turn on your Beeline Moto, press and hold (approximately three seconds) on the top 'on' button. This button is yellow on the Beeline Moto plastic devices and silver/grey on the Beeline Moto metal devices.

And if you are out of power? You'll find the charger in the box.

To connect, align the yellow markers on your Beeline Moto to the yellow markers on the charger, then twist to lock.

If you are paired with your Beeline Moto, you can check that your Beeline Moto is charging by using the left or right buttons to scroll to the charging screen. The moving bars in the battery symbol will flash before becoming solid. When all four bars are solid, your Beeline Moto is 100% charged!

You can check the battery level of your Beeline (and paired phone) any time by using the right or left hand buttons to scroll through the device modes to the battery level screen. 

A percentage level will be shown to give you an indication of charge level but this is not designed 100% accurate so don't worry if it appears to drop by a few percentages.
30-Day Money Back Guarantee

Get a full refund if you don't love your Beeline

'Excellent' Customer Support

Trustpilot-rated support available 5 days a week

Safe & Secure Payment

100% safe and secure checkout